Incontinence
Mild incontinence is extremely common in women. It often leads to those who suffer from the ailment being embarrassed and worried about social situations in which they might suffer from a bout of incontinence.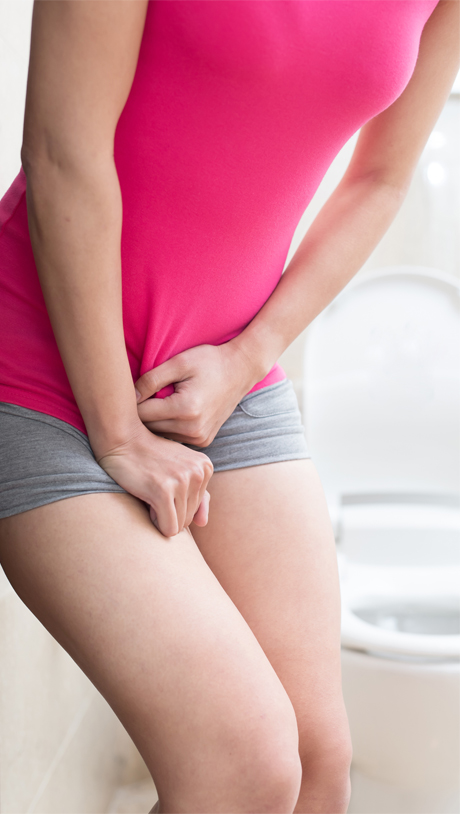 The inability to hold urine often occurs due to weakened bladder muscles and tissues; this weakening can be caused by several things, but is often one of the following:
Pregnancy
Childbirth
Menopause
General aging
Incontinence is different for everyone. Some do not suffer from the symptoms until later in their life due to the aging process, while others will experience incontinence from a relatively young age due to childbirth.
At some point in their life, all women will suffer from leaking or the inability to control their bladder. There are two main types of incontinence women suffer from:
Stress
If you leak when laughing, coughing, sneezing, running or doing any kind of strenuous activity, this is referred to as stress incontinence.
Urge
If you often have the sudden urge to go to the toilet, even if your bladder is almost empty, and cannot stop the urine from leaking before you get to the toilet, this is known as urge incontinence.
Whether you suffer from stress-related or urge incontinence, both can lead to embarrassing and awkward situations where you can't prevent urine from leaking.
How ThermiVA can reduce the likelihood of incontinence
ThermiVA uses radio frequency to target gentle heat to both the internal and external vaginal tissues, resulting in a more youthful appearance and tighter vaginal muscles.
The treatment encourages the production of new collagen, making the skin much softer and tighter than before.
ThermiVA has been proven to reduce incontinence, tightening the vaginal area means that the patient is able to hold in their need to go and urine no longer involuntary leaking from the vagina.
Many patients see results after just one 15- to 30-minute treatment; however, we do recommend undergoing three treatments to see the best results from the procedure.
The procedure doesn't require any downtime or rest period; there are no lasers, cuts or incisions; and it is a relatively painless process.
Alongside the reduced likelihood of incontinence, ThermiVA also boasts many other benefits, including a youthful appearance, reduced dryness and pain and tighter vaginal and labial tissues.
The results from ThermiVA usually last between nine months and two years; however, as it is a relatively low-cost procedure with little downtime, our patients often come back to our clinic for another round of treatments so they can continue to benefit from the many positive effects of the procedure.
Would you like to know more about reducing your incontinence with ThermiVA?
If you currently suffer from mild to moderate incontinence, ThermiVA could be your solution! Dr. Constantine has helped thousands of women improve their self-confidence and quality of life with ThermiVA treatments.
To book a consultation with him to hear more about how we can help, call our clinic at 214-739-5760 or email us at info@thermiva.com.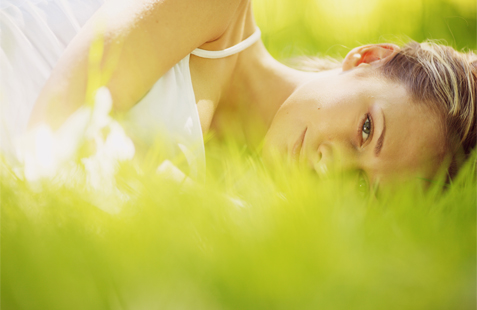 ThermiVA FAQs
Questions? We've got answers. These commonly asked questions will help you learn more about this revolutionary new procedure:
What are the benefits of ThermiVA?
Can ThermiVA treat both internal and external vaginal looseness?
How many treatments will I need?

READ ALL FAQs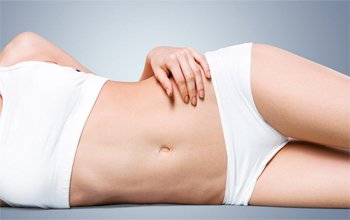 Consultation – First and foremost, set up an appointment with your doctor to determine whether ThermiVA is the right procedure for you. Patients who are pregnant or experiencing a urinary tract infection should not begin ThermiVA. Currently, there are alternative...
read more
Fadi C. Constantine, M.D.
8220 Walnut Hill Lane, Suite 206
Dallas, TX 75231