ThermiVA FAQs
As Dr. Constantine is highly experienced in ThermiVA treatments, his patients often ask him the following questions:
he is often asked many of the same questions by his patients, including the following.
What are the benefits of ThermiVA?
Some of the main benefits of the treatment include:
No downtime or rest period needed
Just a short 15- to 30-minute treatment
Tightening of the vaginal tissues
Softer and smoother skin around the area
Reduced vaginal dryness
Reduced incontinence
Comfortable treatment, no uncomfortable devices inserted
No cutting or incisions required – not a very invasive treatment
Results can be seen after just one treatment
Results last from nine months to two years
Can ThermiVA treat both internal and external vaginal looseness?

Due to the S-shaped hand piece used during a ThermiVA treatment, the procedure can be used to treat both internal and external vaginal looseness.

Unlike laser vaginal tightening treatments, radio frequency has been found to be safe and efficient for treating internal tissues, the process is also extremely comfortable due to the warmth provided by the equipment.

Am I the right candidate?

If you have been through pregnancy or have excess external labia or labial laxity, you are the right candidate for a ThermiVA treatment.

If you are unsure whether ThermiVA will help you, please reach out to our friendly team. Dr. Constantine offers consultations where he will suggest the right treatment for you based on your concerns and questions.

How many treatments will I need?

Our patients often see results after their first treatment; however, we recommend undergoing three treatments to gain the best results from your ThermiVA treatments.

Each treatment ranges between 15 and 30 minutes, so in total, the procedures only take 90 minutes, and results often last between nine months and two years!

How does ThermiVA compare to surgical vagina regulation options?

ThermiVA uses radio frequency to tighten the vaginal tissues. It is a non-surgical procedure that requires no downtime or rest period after the treatment.

Surgical options are much more invasive, and can result in a rest period of six to 12 weeks after the operation. They also require anesthesia and much more thought and commitment.

ThermiVA is ideal for those who need a quick and cost-effective solution to vaginal looseness or sagging. The results are not permanent; however, the procedure offers little discomfort and patients often see results after just one procedure.

As with any medical or cosmetic procedure, there are some risks to consider when undergoing a ThermiVA treatment. that you should consider.

Possible uncomfortable heat

There is a slight risk of discomfort due to the heat being used during the treatment; however, due to how you feel, we can reduce the heat setting on the equipment.

Burns

Again, due to the heat used in the treatment, we are obligated to list burns as one of the risks during the treatment. However, there are no cases of a ThermiVA treatment resulting in burns for a patient, so the percentage of this happening is extremely low.

Vaginal opening and canal becoming too tight

Five to eight percent of people who have undergone the ThermiVA treatment have experienced their vaginal opening and canal becoming too tight after the procedure. This is an extremely low percentage, and it is important to remember that the results of ThermiVA are not permanent.

No results

Fewer than 5 percent of those who have tried ThermiVA found no results or benefits from their treatment.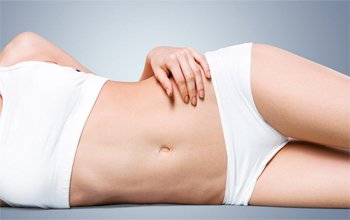 Consultation – First and foremost, set up an appointment with your doctor to determine whether ThermiVA is the right procedure for you. Patients who are pregnant or experiencing a urinary tract infection should not begin ThermiVA. Currently, there are alternative...
read more
Fadi C. Constantine. M.D.
8220 Walnut Hill Lane, Suite 206
Dallas, TX 75231