What Is ThermiVA?
ThermiVA is one of the latest non-surgical vaginal tightening technologies to be introduced to the market, and is set to revolutionize the industry.
Due to both childbirth and the aging process, some women suffer from vaginal sagging and looseness, something that can affect their self-confidence. This is exactly where ThermiVA can help.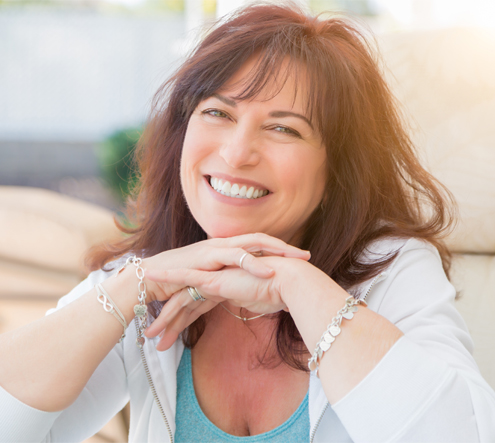 ThermiVA is a non-surgical procedure in which a radio frequency generator powers an S-shaped piece of equipment that tightens both internal and external vaginal tissues.
Using radio frequency to transfer gentle heat to both internal and external vaginal tissues, the procedure promotes new collagen production and results in softer and tighter tissues around the vagina.
Despite the heat used, there is no damage to the skin, as the radio frequency is directed to deep issue levels.
Results from the ThermiVA treatment can be seen after just one procedure; however, we recommend undergoing up to three sessions to receive the best outcome. Studies have also shown that results often last between nine months to two years.
What can ThermiVA treat?
Some of the most common vaginal problems ThermiVA can help with include:
Overall Vaginal Looseness
Looseness of the vagina is extremely common, and one of the main reasons our patients come to our clinic for a ThermiVA treatment.
The procedure can focus on tightening the vaginal canal, if needed, and for those who have suffered from a mild prolapse, the ThermiVA treatment may be a suitable option.
Vaginal Dryness
For post-menopausal women, vaginal dryness and discomfort is a common side effect. However, due to the tightening and softening of the vaginal tissues during a ThermiVA treatment, moisture production is encouraged, both internally and externally.
For those who are unable to use an estrogen replacement due to being post-menopausal, this treatment is the perfect solution.
Labial Looseness
The labia can also be tightened during a ThermiVA procedure. Having tighter labia results in a youthful appearance of the external vagina.
Lack of Sexual Sensation
In some cases, as women age, they can lose the feeling of sexual sensation and do not have vaginal contractions as they did when they were younger.
As the entire treatment is focused around tightening the vaginal tissues, ThermiVA can help increase sexual sensation and result in quicker orgasms for some patients.
Mild Incontinence
By tightening the vaginal tissues, the likelihood of mild incontinence is reduced. It can help reduce the sensation to go to the restroom often, too.
What to expect from a ThermiVA treatment
ThermiVA is a 15- to 30-minute procedure that requires no anesthesia. There is also no downtime or recovery period required after the treatment, so you can carry on with your daily life immediately afterward.
Even though heat is used to tighten the vaginal tissues, this is temperature-controlled and is set to a level that you feel comfortable. There is no pain during the treatment, as the hand piece is very thin, no lasers are used and no incisions need to be made.
ThermiVA comes with very little risk:
Burns (although none have been reported)
Vaginal opening and canal are too tight (only 5-8 percent of patients experience this)
Possible discomfort from the heat used (this is temperature- controlled, so it can be prevented)
No benefit seen from the procedure (fewer than 5 percent of patients have reported this)
Would you like to know more about ThermiVA?
If you would like to know more about the ThermiVA treatment, our team will be happy to help.
We specialize in ThermiVA treatments, and after having performed the procedure thousands of times, we are highly knowledgeable and able to answer any questions you may have.
To speak to a member of our team, call us on 214-739-5760 or email info@thermiva.com.
ThermiVA FAQs
Questions? We've got answers. These commonly asked questions will help you learn more about this revolutionary new procedure:
What are the benefits of ThermiVA?
Can ThermiVA treat both internal and external vaginal looseness?
How many treatments will I need?

READ ALL FAQs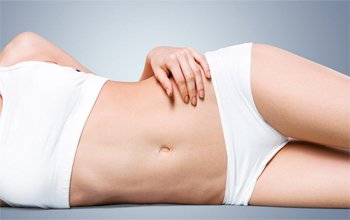 Consultation – First and foremost, set up an appointment with your doctor to determine whether ThermiVA is the right procedure for you. Patients who are pregnant or experiencing a urinary tract infection should not begin ThermiVA. Currently, there are alternative...
read more
Fadi C. Constantine, M.D.
8220 Walnut Hill Lane, Suite 206
Dallas, TX 75231